Civics 101 was born from the brain trust behind Word of Mouth, a public radio program and podcast produced by New Hampshire Public Radio.
Erika Janik : Executive Producer
Contrary to autocorrect, there are no c's to be found in Erika's name. Destined for a civic life, she was born in the state named after our first president, and came to us from the town that shares its name with America's nerdiest Founder.
Hannah McCarthy : Host, Producer
Hannah was discovered on Civics 101's doorstep swaddled in a 13-star American flag with a copy of the Federalist Papers tucked into her baby basket. We raised her as our own and she has grown to be a producer on the show. Her kryptonite seems to be the Gettysburg Address spoken in reverse. Hannah brings a refined touch to the station by dressing exclusively in replicas of First Lady inaugural ball dresses, and is able to recite the constitutional amendments, verbatim, on command.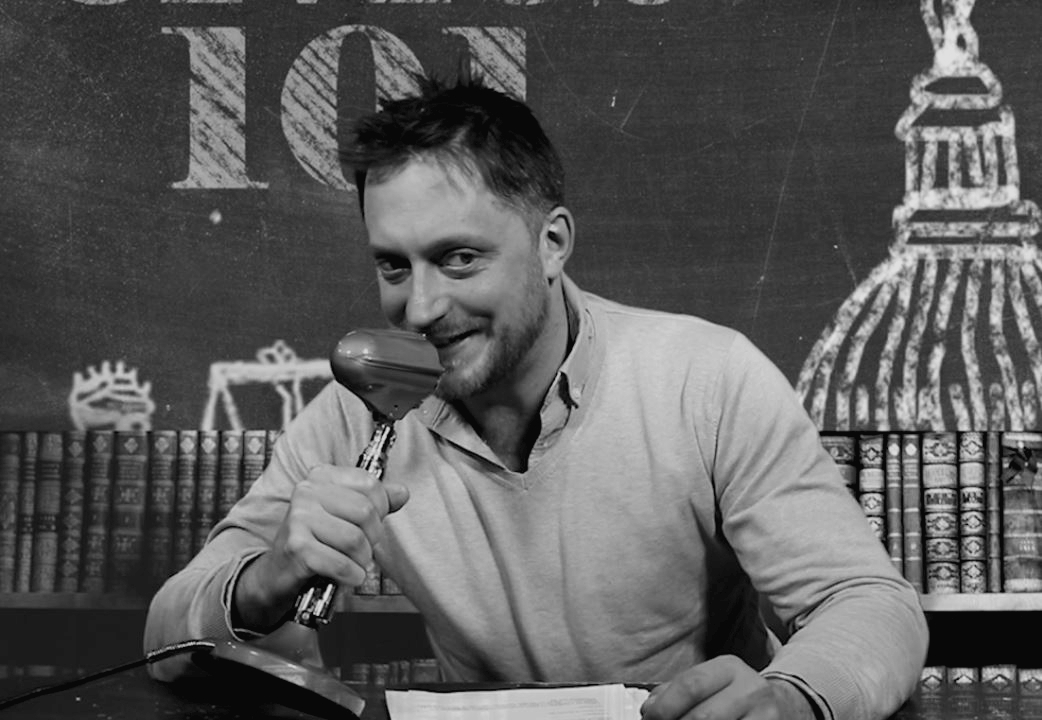 Nick Capodice : Host, Education Outreach, Producer
Nick thinks nothing gets kids more interested in Civics than performing the entire libretto of 1776, the musical about our Founding Fathers singing and dancing their way towards the signing of the Declaration of Independence.
Jacqui Helbert : Producer, Civics 101 NH
Jacqui's flag, moose, and heart are bedecked in Granite State pageantry, and she spends so much time at the State House that they are considering asking her for rent.
Ben Henry : Producer, Civics 101 NH
You can't see it here, but Ben's sandwich consists of Rights and Responsibilities.
Daniela Vidal-Allee : Producer, Civics 101 NH
"What would you like on your bio, Daniela?"
"I like the NH mountains."
Daniela likes mountains, specifically those in the state of New Hampshire.
Maureen McMurray : Head of Content Development